Wine Terms: DOCG
What is the difference between the DOC and the DOCG and what are they?

The answer is that they both stand for, Denominazione di Origine Controllate, and the G stands for Garantita, or these wines are guaranteed via a taste test and the DOC wines are not. Between 30-40 types of Italian wine are certified DOCG, while there are over 300 regions in the DOC. Wines that are guaranteed are immediately sealed with a government label after being tested. This is the paper ribbon label seen on the neck of this bottle to the right
and many types of Italian wines.

Like France's AOC, this organization is based on the idea of terroir. Or the place where a wine is grown is the biggest determining factor in the quality of a wine. Not the producer and not the type of grape.

Some regions are required to grow or contain a percentage of certain grapes though. The most common grapes are Sangiovese and Nebbiolo. The idea behind these regulations is that the required grape likes the terroir of the area.

I say, just start trying them and see what you like. Just in case you need a place to start, these are some of my favorite Italian denominaziones:

-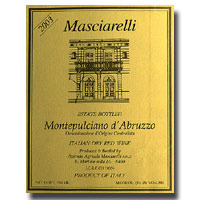 Montepulciano d'Abruzzo: A waiter introduced me to these wines, from Abruzzo, at an Italian restaurant in Los Angeles and I have been drinking them ever since.

- Barbaresco: from the Piedmont region. This is one of Italy's big reds.

- Barolo: also from the Piedmont region and another big red.

- Valpolicella: reminds me a bit of a Chianti. A good red to try with pastas.

- Brunello di Montalcino: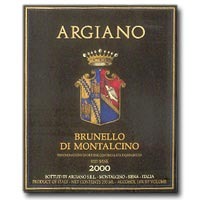 I set out on one of my birthdays to try this red from Tuscany and it was a fun quest, that ended in complete satisfaction.

- Chianti Classico: is from Tuscany and I think this is the most familiar of the Italian reds. Why? Because it goes great with what Americans consider to be Italian food.

The Classico means a wine is being made in the region it has traditionally been grown in.
If the wine is designated Riserva, it means the wine was given at least an extra two years to age for a particular type of wine.

There are so many more, but like I said these wines will get you started. The Barbaresco and Barolo age very well. I have heard stories of people recorking thirty year old bottles, because they were still aging. Mmmmmmmmmm....





Return from Wine Terms: DOCG to Wine For Beginners
Return to Wine Terms for Beginners